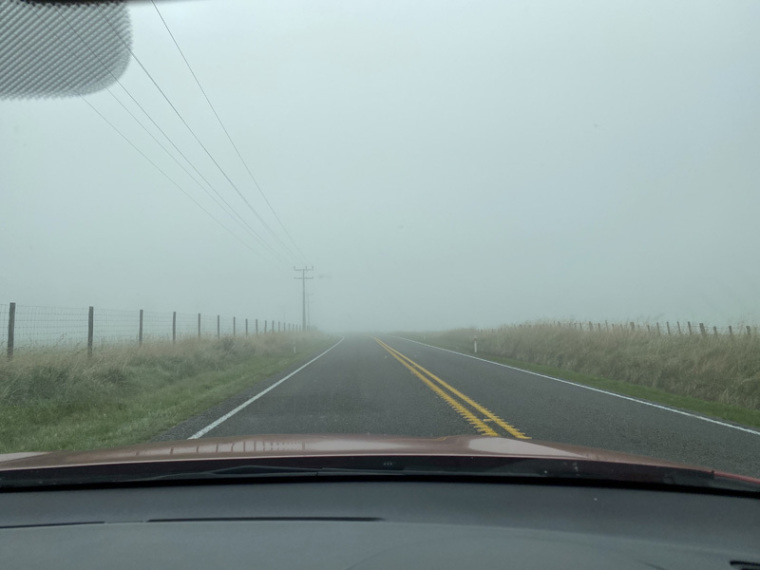 When I was driving through the early morning mist on my road trip earlier this year I struggled to see what was ahead of me, I realised I could see just enough to drive through safely though.
Just like when we are in the midst of a trial or challenge we can't see much, our eyes are focussed on the trial we are experiencing and in a way we are oblivious and ignorant to everything else around us and we often cannot see that light at the end of the tunnel.
But as I drove through the mist, I could see everything I needed. I was reminded that God is with us in the midst as well and we may not be able to see the sunshine at the top of the mountain or the tribe of supporters cheering us on.
Just as God provides in the mist as we are driving so we can see and get to the other side of the valley safely, he is providing for us in the midst of our trials and challenges and darkest days too.
In the word, we are literally told he is there in our struggles with us,
"We are in this struggle together. You have seen my struggle in the past, and you know that I am still in the midst of it." (Philippians chapter 1, verse 30).
In the midst of my mist….
As I've navigated my own struggles in recent months, I've struggled to see through the mist in the midst of it all. I've struggled to draw near to God, I've struggled to see the sun shining at the other end, I've struggled to draw near and be vulnerable with my support network and I've felt alone and isolated.
But the word says that God goes before us, he will be with us and he never leaves us. So even when I'm in the valley unable to climb to the top, when I'm trying to run away from him, when I feel alone and broken; he is right there with me and with you too in your own valleys.
"The Lord himself goes before you and will be with you; he will never leave you nor forsake you. Do not be afraid; do not be discouraged.""(Deuteronomy chapter 31, verse 8).
God wants you and I, he created us with a purpose in mind, even when we are in the midst of the mist and cannot see it, he knows the plan he has for our lives.
He wants us as we are even with our messy hearts and lives, with our sins and imperfections as well as our gifts and abilities.
He's loved us even at our darkest, in the times we didn't even love ourselves or feel worthy of love. He never stopped loving us.
"But God demonstrates His own love toward us, in that while we were still sinners, Christ died for us." (Romans chapter 5, verse 8).
Can you see God with you in the midst of the cloudiest mists and fogs? Can you see him standing with you in unity and love? Can you see him calling you closer and covering you under his wing? In my darkest days I cannot, but I have faith that he's there guiding my way, and I know he's there with you too!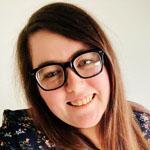 I am a Young Salvationist who lives in Upper Hutt, Wellington. I am passionate about enhancing the life experiences of others and do this in my paid employment as a Support worker for those with Intellectual Disabilities and as a volunteer leader for GirlGuiding New Zealand. I love to create, write and travel the world and have a passion for submerging myself in the cultures of each place I travel. I left my heart in Africa a month before Covid sent the world into lockdown and I cannot wait to be able to return and serve in a continent that stole so much of my heart.