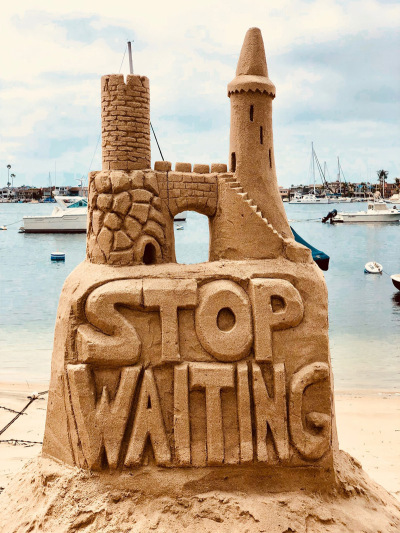 With everything going at a superfastspeed, I realised I have stopped waiting. There is no such thing as waiting in the line. We try to avoid queues, opt for fast food which can be delivered immediately and seek instant gratification.
The motto that our generation now lives by is 'the faster, the better'. Any delay is mortifying; any processing time should be as short as possible. Well basically, we simply stopped waiting.
A waste of time
Waiting seems to be a thing in the past. Nowadays, nobody waits because waiting is seen as a waste of time. If we are waiting, we are doing nothing. If we are idling around, we are being unproductive. Waiting is thus equivalent to a waste of time.
It seems more efficient to fill our time up with lots of various activities while waiting. That way, we are at least doing something instead of just waiting. We fill up our wait time and jump from one thing to the next so as to be more productive.
More doing
Yes, the world probably got it right that waiting passively without action is unproductive and wedefinitely should be filling that time with something more beneficial. What the world might have gottenawry was to rush to pack up our time with more doing.
The doing itself actually isn't the problem but the rushing into the doing is probably what's messing things up. We feel unsettled being free and are pressured to be doing something. We quickly pick up anything and everything that can be done.
We watch another episode of a series when one episode finishes; we start a new series when one series finishes. Sometimes we even start another series when one episode finishes as we wait for another episode just to fill in our time. We float from thing to another mindlessly, enjoying the instantaneity without requiring much thinking and planning.
Filling up our time though is not the opposite of wasting our time. It is not equivalent to using our time wisely. If we are not careful, doing more to avoid waiting, can also be another form of wasting our time.
Waiting upon the Lord
What does the Bible tell us about waiting? Isaiah chapter 40, verse 31 records 'But they that wait upon the LORD shall renew their strength; they shall mount up with wings as eagles; they shall run, and not be weary; and they shall walk, and not faint.'
While the world steers us away from waiting, the Bible beckons us to wait. However, it doesn't ask us to merely wait, but to wait upon the Lord.
Simply waiting without a focus would probably end up as a waste of time as we wait without doing anything. Waiting upon the Lord on the other hand, directs us to God expectantly and this gives us strength.
The original Hebrew word for 'wait' in verse 31 is 'קָוָה'(qāwâ); while it means to linger and wait, also carries the meaning look eagerly for or to bind together.
Waiting upon the Lord is not doing nothing, nor is it just waiting. Waiting upon the Lord means to seek Him and come together with Him, as we listen to what He has to say to us, then walk in His plans for us alongside Him.
Living in the now
This is why I stopped waiting –I stopped passively waiting and doing nothing. Not to join the world in its endless pursuit of things and instant gratification but to start a purposeful pursuit of God.
To stop waiting for the future but to live in the now.To know that God is not a future thought but I need Him now. That He is here with me now.
As the chorus of the song,'Same God', by Elevation Worship goes,
'O God my God I need You
O God my God I need You now
How I need You now
O Rock O Rock of ages
I'm standing on Your faithfulness'
Start seeking
To start seeking Him in the times that requires a wait. To start listening to His empowering word for me. To start walking in His blessed plans for me.
What God did for people then in the past, He could do it for me, not just in the future but now as well. Just like how the song continues in the bridge recording the many things God did then and will continue to do now; if only we stopped waiting and start seeking Him -
'You heard Your children then,
You hear Your children now…
You answered prayers back then
and You will answer now…
You were providing then,
You are providing now…
You moved in power then,
God, move in power now…
You were a healer then,
You are a healer now…
You were a Savior then,
You are a Savior now…
You freed the captives then,
You're freeing hearts right now…
You touched the lepers then,
I feel Your touch right now
You are the same God,
You are the same God'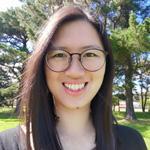 Esther Koh is a primary school teacher living in Christchurch with her husband and two sons. She loves people and has a passion for helping others find their purpose for living.
Esther Koh's previous articles may be viewed at http://www.pressserviceinternational.org/esther-koh.html