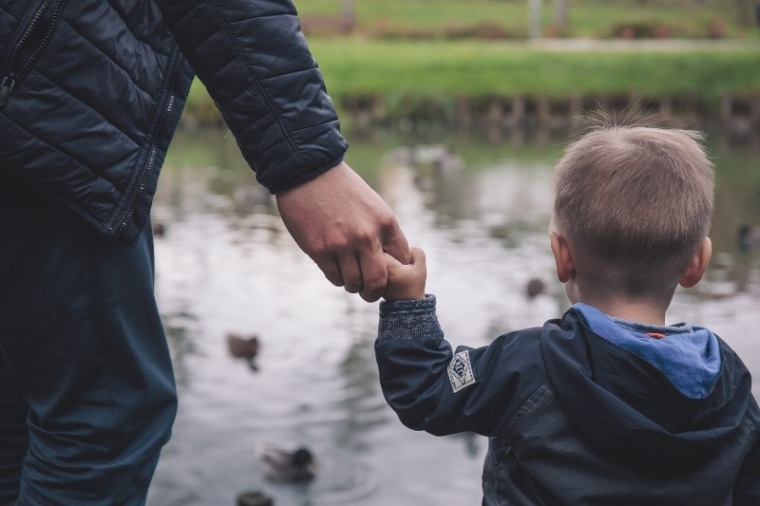 In western culture there is a natural annual rhythm. Every December, no matter where you live or what you believe, you go home. Home to a people or a place that know your core.
Home may not be with your biological family or the people you lived with growing up.
Home may be a batch overlooking a small beach, a playlist filled with old songs, a photograph that is wrinkled on all four corners, or a poignant memory that lives deep in your heart. Home may be your mom's bed or your neighbour's tree house. Maybe home is a new place or person.
Regardless of what home looks, sounds, or smells like, home is a reset, a gentle prod in the right direction.
God's reset rhythm
In the Old Testament, God instructed his people to have a Sabbath Year and a Year of Jubilee:
"The Lord said to Moses at Mount Sinai, "Speak to the Israelites and say to them: 'When you enter the land I am going to give you, the land itself must observe a sabbath to the Lord.
For six years sow your fields, and for six years prune your vineyards and gather their crops. But in the seventh year the land is to have a year of sabbath rest, a sabbath to the Lord…
Consecrate the fiftieth year and proclaim liberty throughout the land to all its inhabitants. It shall be a jubilee for you; each of you is to return to your family property and to your own clan." (Leviticus chapter 25, verses 1 to 4 and 10).
God knew that the earth and His people needed to rest in order to flourish. He instructed His people to return to their homes and their people. In these years, all debts were forgotten, traded land returned, and prices decreased to their original value.
The value of rhythms
As in music, life rhythms ensure the consistent working and flow of life. Rhythms ensure that you do not find yourself out of step, dancing too fast or too slow.
Although the melody may change, the lyrics may divert or the genre completely flip, a rhythm can stay constant across many songs. It can be used as the basis for a mashup of songs that were never designed to be listened to together.
Rhythms can not only be heard, but they can also be felt. In the rocking of a chair, in the lapping of water at a lake's edge, in the beating of your own heart.
God's rhythms of reset allowed for change and progress, without the loss of a people and a culture. They ensured that all God's people maintained their value and worth by giving them a second chance despite the bad trades and choices they may have made in the intervening years.
Our trips home for Christmas act in the same way as a sort of pilgrimage, as a sabbath or jubilee. They keep us in step with the dance of our lives and return us to the sway of who we were.
No other day has a rhythm quite as constant and strong as that of Christmas.
We celebrate with the same faces, eat the same food, have the same food-induced nap and the same early wake-up call. It is easier to recall how Christmas day looks than almost any other day of the year.
The friction of the rhythm
"There's always a fight in the first few days of going home" is a phrase I have found myself repeating since moving out to university. It is not because my family are bad people, nor because I am exceptionally difficult (I hope), but rather because there is a friction of rhythms.
After being outside of the family home for a while, my life rhythm looks different to that of the family that remained. So, when I walk through the door with an extra beat or four, the other instruments are quick to question my sheet music.
This friction results in "you've changed a lot since being away" conversations which result in either a reality check for me or a loving smile of "you've grown" from my family.
Go home
It is so beautiful to me that our sabbath and jubilee is to the beat of celebrating our saviour's birth. Going home allows us to recognise our growth and also thoughts and behaviours that we have picked up that are inconsistent with who we truly are.
It is only when we go home to the people and place that know our core that we are able to recognise these changes and reset to who we have been made to be.
The reset allows room for growth and change but keeps us accountable to being who God made us to be.
It is freeing and joyous to step back into beat with our own song! Praise God that He gave us the gift of Christmas not only to remember Jesus' birth but also to in jubilee be reminded of who we are!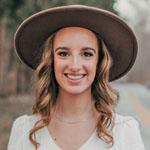 Petro Lancester is a recent sport leadership graduate from the Miami University and a newlywed wife to her husband, Ansen, who is a worship pastor at their church in Ohio. Originating from South Africa and growing up in New Zealand has given Petro a love for all things sport and travel, and a heart for the importance of community. Writing is Petro's way of making sense of the world around her and expressing the words God places on her heart.