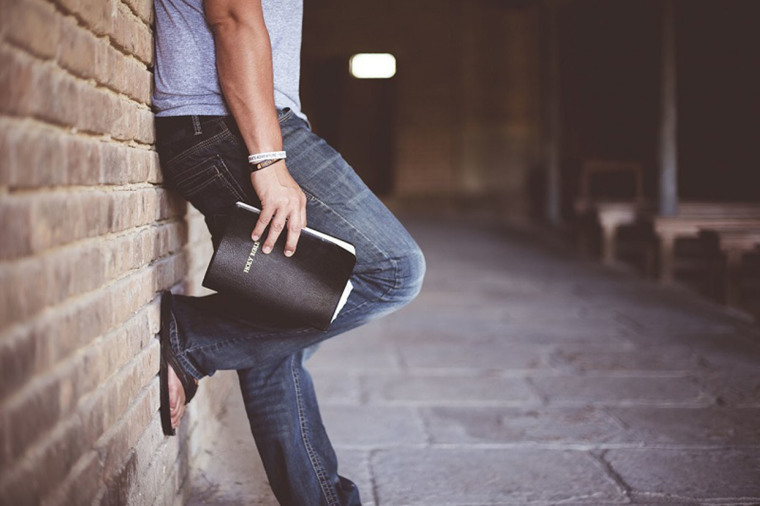 I think a reason Trump is so disliked by so much of the world looking on is his inherent lack of humility through his self-proclaimed greatness. According to Trump no one is better at "loving the Bible," "respecting women," or "getting crowds."
Maybe his use of hyperbole is for effect, but even though he talks in third person, all of his claims are mere words until they can be verified by his actions. I don't want to jump on the Trump-bashing band wagon here, as I also believe that we put people in leadership we want to emulate. I think the Trump phenomenon says more about the system and the people who voted for him than it does about the Donald himself.
We want leaders who are winners, because we all want to be winners. It's unlikely an egoless, empathetic, self-reflective and honest person will ever win many votes in our western political system because we simply haven't valued those things, and those things aren't overt in nature: you can't brag about them, it's doesn't work to say, "Vote for me, I have the smallest ego in the world"! (Well, it seems to have worked for one.)
Trump is a caricature of our popular culture that doesn't have a willingness for self-critique, and it's that self-critique I want to look at in this article.
It's hard to look in the mirror

In the Christian world of pastors and leaders, it's rare to see people critique themselves and be vulnerable, even when the Bible's foundations include stories of a wayward and idolatrous Israel, wicked kings and prophets who proclaimed doom and gloom and called people to change.
It seems we were meant to learn from our mistakes as the Bible left in all the juicy, doubting, lamenting, controversial mistakes and hard-to-swallow bits right there for all to see.
Jesus and Paul continued the prophetic tradition of self-critique of the system and were killed for it. When I read about Jesus' tirades against the religious and the priestly class in Matthew chapter 23, I tend to think, "Well, that was then, that was them, that's not for now, that doesn't relate to me."
But what was it exactly that Jesus was so critical of—does it apply to me now?
Following the Blue line
I was following the Google Maps GPS blue line on my phone to my destination the other day, on a narrow country road. It may have been the beautiful scenery, or the podcast I was listening to that distracted me, but somehow, I missed my turn off.
For the next ten minutes the blue line told me to stay on track. I kept driving in the wrong direction blissfully unaware Google Maps was trying to get me to a safe place to turn around. It wasn't till I came to a small village that I realised my mistake and saw I needed to do a U-turn.
Simply zooming out a little would have fixed my problem. I think we all have to ask ourselves sometimes whether or not the way we're headed or the system we have faith in is actually leading to our destination.
The whole system
The thing with self-critique is, it sounds like I'm possibly talking about sin and watching out for those evil desires of the flesh, but I'm not talking about stumbling and dragging yourself over the coals to atone for it.
It kind of sounds like I'm warning about some wayward dogma that's trying to derail and blind us, this is partly true but still missing the point.
What I'm really trying to say is that it can be beneficial to question, and ask tough questions, of the entire religious system we might adhere to: to look a little deeper at the core of the message we hold as essential to our faith.
To get some perspective, like a journalist, and ask the 'why' questions that we sometimes would rather ignore.
Why are young people frustrated with church and leaving in large numbers?
 
Why do so many modern churches do better at building stages, altars, foyers, cafés and worship teams than building better communities?
Why aren't the homeless always welcomed into churches?
What am I doing to serve those on the edges of society?
Why do we have faith in science when we visit the doctor but not at other times?
Why are controversial issues easier to sweep under the carpet?
Does being a Christian mainly come down to following a set of purity codes?
Actions speak louder than words
Jesus asked a similar set of questions of the religious culture of his day, and I wonder what he'd say of me today, of how I love God and love others. I know I don't do a great job at being empathetic for those who need it: the lonely, the broken and imprisoned.
This is where the rubber hits the road—Jesus asked tough questions about the hypocritical religious leaders who said one thing but lived a different life, and I think that's the rub.
The problem with so much religious rhetoric is that it usually tries to adjust our minds, rather than be critical of our actions and prompt any real change.
I fear our religious system can become about our own personal salvation project, it can lead to legalism and tends to alienate and scapegoat others. As long as someone else is the bad guy—the depraved, the LGBTQ community, the foreigner—then we can bury our heads in the sand and fall into the trap of following the blue line, following the rules, and feel, think, and believe we're doing what's right.
Let's not get too carried away
I do have a caveat, however. If we only critique, if we only dismantle and deconstruct, we can deteriorate into cynicism, scepticism, academic arrogance, and even post-modern nihilism. There's a temptation to throw everything out, when we start to question things; the baby and the bathwater.
I believe there's room to live in the tension between questioning everything, while being sensible and trusting that no system is perfect. On a personal level there's a tension between sensible living, and whole-hearted, all-out giving. I like it when Jesus calls us to be as shrewd as serpents but as innocent as doves.
The cost
To truly let the book, ideas and dogma we cling to actually do its work in our lives and critique our systems and own person habits and heart, will surely cost us something. For me at least, attending a church and having a faith comes at very little personal cost—I even get free food and drink at church on Sunday.
It's pretty hard to take seriously some of Jesus' clear messages of taking up our cross, of loving the least, and our enemies. But surely, it's impossible to have a serious critique of our hearts and our churches without being compelled to live a more authentic life.
Dorothy Day says, "I have long since come to believe that people never mean half of what they say, and that it is best to disregard their talk and judge only their actions." A good place to start with some positive self-critique could be asking, "What are the fruits of my actions in regards to loving others"?
Dorothy goes on to say she believes we really only love God as much as we love the person we love the least. I think Jesus said something similar too.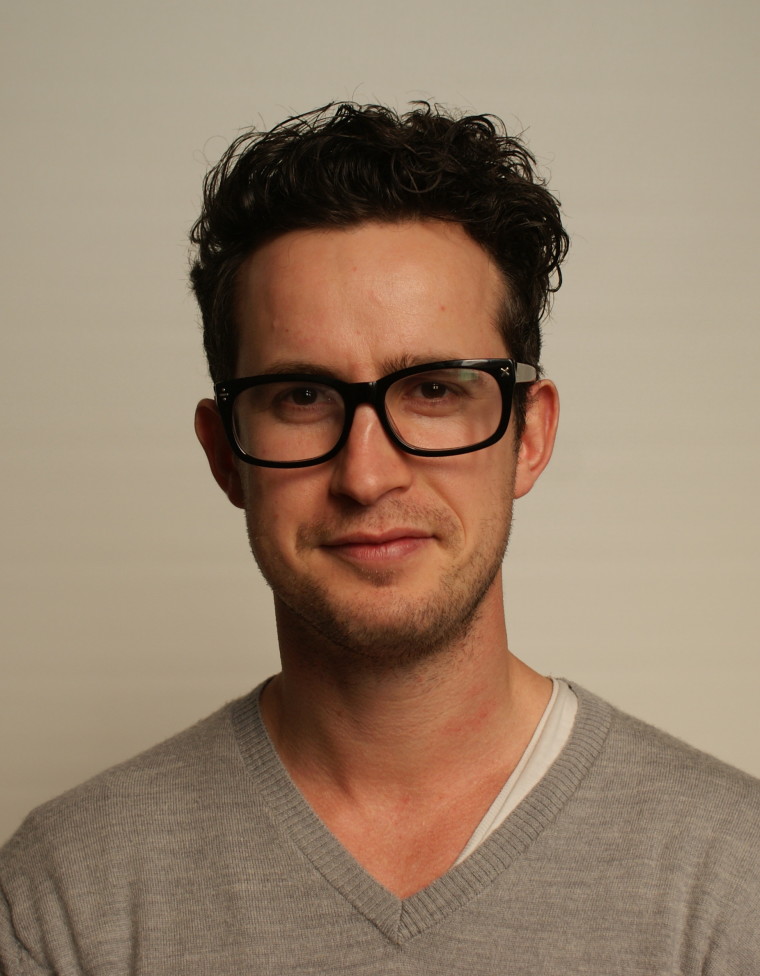 Brad Mills enjoys the outdoors and almost any sport... For a day job he's a journalist/builder/video editor and lives in Auckland New Zealand.

Brad Mill's previous articles may be viewed at www.pressserviceinternational.org/brad-mills.html