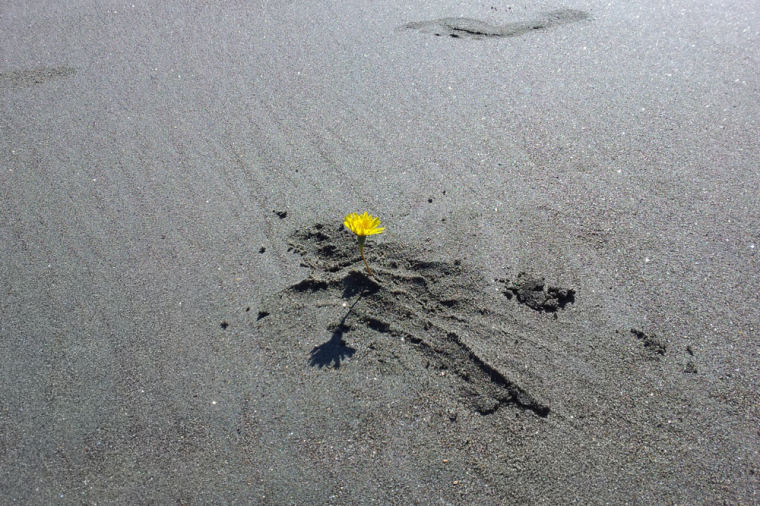 One summer holiday, when my siblings and I were in our teens, we set off on a beach adventure to attempt something most ambitious. Something we had not tackled since childhood. Our total equipment tallied up to one plastic rake about the size of your average comb, two plastic spades barely bigger than teaspoons, and one mini-bucket that would be lucky to hold two cups of anything, let alone the heavy iron-laced sand of New Zealand's wild west coast that stretched out before us in a wide black swathe.
We were going to build a sandcastle.
But not just any sandcastle. 
This was to be a castle that would raise the wind-swept grains to new heights. This castle would dazzle with its glory and beauty and sandy splendour. The crabs and seals would creep out to admire. The seagulls would swoop down for a closer look. Our fellow holiday makers would pause on their casual stroll to take it in.
Yes, we would build a castle on this richly dark sand, and we would build it to be remembered.
And thus inspired, we set off with our pint-sized paraphernalia and our giant-sized enthusiasm. King Triton himself must have been watching in eager anticipation, as we found the perfect spot, measured our perfect moat boundary, and set to work as a perfect team.
Building a castle was exhilarating. And exhausting.
We hauled damp sand from the water's edge, scoured the dunes for driftwood, and filled our buckets with perfect, round stones. We gathered sandy shells and gleaming pieces of coloured glass worn smooth by the waves, and carefully washed them in the sea. We dug and scraped and smoothed and sweated and argued out the important details of how long for the bridge and how many for the towers, and where to put the castle door.
Several times we considered leaving the whole project half-finished, but the thought of a perfect and admirable castle built by our own skilled hands spurred our tired bodies onwards.
We spent several weary yet happy hours shaping the base, digging a moat and erecting towers. We decorated the stately monument with the shells, pebbles, coloured glass and driftwood. Finally, we brushed the ebony grains from our hands and stepped back to view the result with satisfaction, and not a little pride.
Every bucket-haul of sand had been worth it. Every perfect shell now proved its glamorous value. Every drop of sweat, every splinter and scratch and bruise, every tiredly quivering limb fell into oblivion as we gazed upon our glorious creation.
It was finished. And it was beautiful.
After the compulsory boasting, FB-worthy snapshots and high-fives, we gathered our exhausted buckets and tools, and headed home for lunch. We left in the peaceful knowledge that we had taken care to build a castle that was not only beautiful but also well out of reach of the brash ocean waves.
It was with light hearts and eager feet that we hurried back to the beach that afternoon, imagining the setting sun as it painted our iron castle gold. None of us thought to imagine the horror of what we found upon our return.
Our sandcastle had been trampled into a gasping, scattered mess.
We had laboured hard to create a solid monument at least six feet across, yet someone had taken the time to meticulously kick down every wall and crush every tower.
The moat was buried. The shells were flung to the frothing sea. The tiny flag of driftwood was nowhere to be seen.
We stared dejectedly at the ugly pile of black sand, broken shells and half-buried pebbles. It had been a mere childish game, but our sandcastle had provided such pleasure and wonder for our holiday antics.
Our combined imaginations had been captured in carved turrets. Our shared vision had been built into strong walls. We had jointly created a unique construction which sang of our enchantment and joy. We had left our happy fingerprint on the rugged landscape, embracing the great ocean's natural marvels and delights.
And it had all been thrown away in careless spite.
What would I do if given the opportunity to build that sandcastle again? What would I do if I knew beforehand that the outcome had a strong possibility of ending in the same destructive way?
What can we do when reality slaps wonder in the face? Can we swim against a tide that threatens to wash away our efforts or drown us in discouragement? I think we would find that hope and determination to rise above the waves are an innate human quality.
We can't help ourselves. I can't just bury my spade and walk away. Even if I face setback and rejection and hurt, and even if I know the likely outcome of my venture…
I will still build a sandcastle.
And why should we not do the same with life?
How many times have we laboured over a 'sandcastle', only to have circumstance or accident or even another person knock it down? How many times have you wanted to give up then and there? To throw your tools into the sea and watch the ocean drown your dreams?
Nevertheless: take heart, take your spade, and build.
I encourage you, my fellow architect, to face dashed sandcastles with a bucket and a spade.
Life is a beautiful sandy beach, wide open, just waiting for our ambitious dreams and deep-rooted determination to step in. Just waiting for us to grasp the opportunities that await us on its shores. Just waiting for us to pick up our spades and smooth the sandy rubble, and to build and rebuild again. And again.
We live in a sandcastle-crushing world…
…but this does not stop us from building castles.
—
Read the poem here: I Built a Castle in the Sand
Originally published on girlkaleidoscope as: The Story of the Poem
—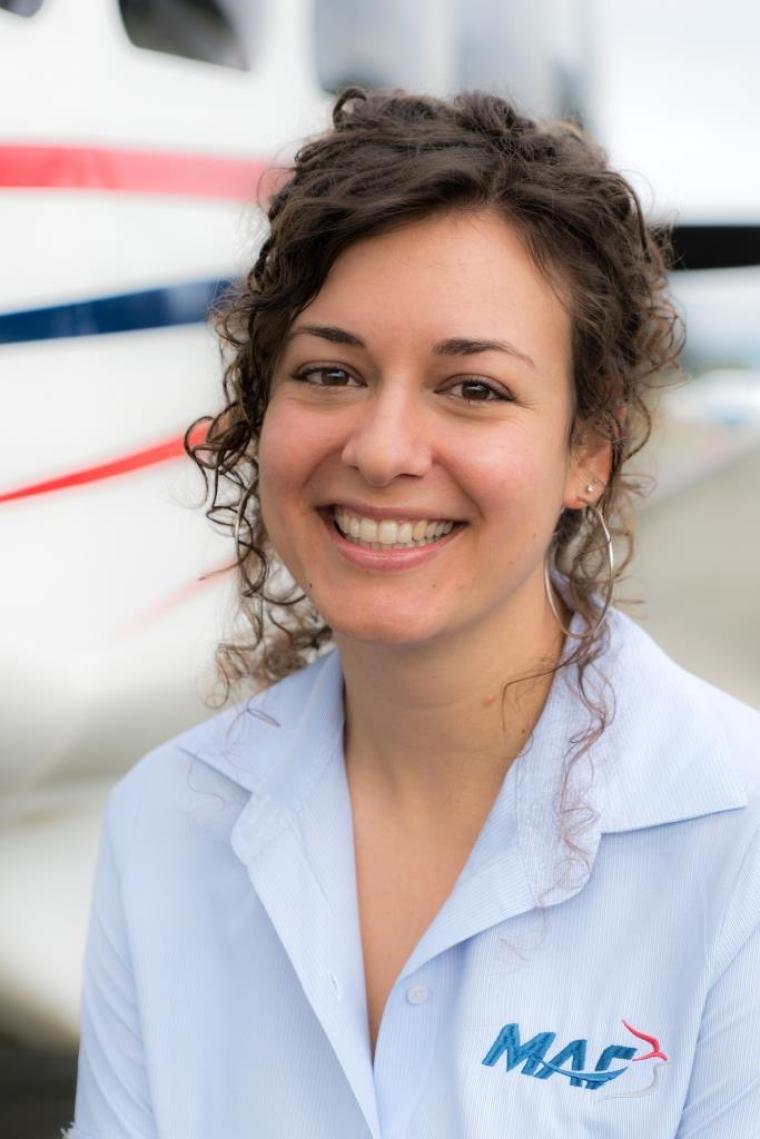 Emma is an Italian-South African with a New Zealand passport, living in Papua New Guinea. As well as years of running a puppet ministry and directing student choirs, she has served with Mission Aviation Fellowship since 2007, currently based in PNG. Emma's deep joy is in writing, music, playing with her ginger cats and finding God in unexpected places.
Read Emma's creative expressions at girlkaleidoscope.wordpress.com or follow her PNG adventures at pngponderings.wordpress.com
Emma McGeorge's previous articles may be viewed at www.pressserviceinternational.org/emma-mcgeorge.html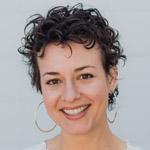 Emma is an Italian-South African with a New Zealand passport and an international heart. She spent years training student choirs and co-running a puppeteering business, before working for a humanitarian organisation in New Zealand (7 years) and Papua New Guinea (3 years). Currently a nomad living between various countries and towns, Emma's deep joy is in writing, music, cooking up an Italian storm, and taking time to listen to people's stories.
Read Emma's creative expressions at http://www.girlkaleidoscope.wordpress.com or https://pngponderings.wordpress.com/2016/09/02/finding-the-beauty/
Emma's previous articles may be viewed at www.pressserviceinternational.org/emma-mcgeorge.html